Ryushusupercat/Aloysius the Wolpertinger
Talk

0
13,098pages on
this wiki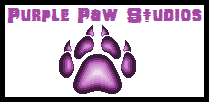 ~ This page is a creation of Purple Paw Studios ~
~~~~~~~~~~~~~~~~~
Under Construction

"All systems go, full speed ahead!."
—Miles Prower

Ryushusupercat/Aloysius the Wolpertinger, by Ryushu, is currently under construction. As such, some sections may be incomplete.

Ryushusupercat/Aloysius the Wolpertinger

Biographical Information
Age
Unknown
Relatives

Unnamed mother (deceased)

Alias
Al
Romantic Interests
Physical Description
Species
Wolpertinger
Gender
Male
Description
Attire

Wrappings on arms
Fingerless gloves
Choker collar
Belt
Earrings

Political Alignment and Abilities
Affiliations
The Cryptid Community of Dark Forest (soldier; second-in-command)
Weaponry
Abilities

Advanced combat
Can fight with claws and horns
Powerful kicking attacks
Flight
Aeromancy
Fulguramancy (inherited from his mother)

Other Information
American V.A.
Japanese V.A.
Theme Song(s)
Appearances
Roleplay:Cryptid Chaos
Original Creator
Ryushusupercat
Ryushusupercat/Aloysius the Wolpertinger is the second-in-command of the Dark Forest community, serving under Sleg the Werewolf, who is also one of his best friends. He has a heavy German accent.
Physical Description
Edit
Aloysius is an anthropomorphic (not Mobian) wolpertinger; he has the face and ears of a hare but with long, sharp fangs. He has elk horns and large bird's wings, as well as a wolf's tail. He also has sharp claws.
Under Construction.
Base Stats
Stats
Level
Stamina
10
Attack
9
Spcl. Atk
7
Defense
7
Spcl. Def
8
Speed
9
Reflexes
10
Magic
10
Psyche
0
Intellect
9
Total
79/100
Other Stats
Eyesight
Superior
Hearing
Superior
Olfactory
Great
Being a wolpertinger, Aloysius is capable of flight, as well as utilizing his claws, fangs and horns in combat. He has powerful hind legs which he uses to execute deadly kicks. He is also quite fast and agile.
Immunities/Resistances
Edit
Weaknesses
Edit
Due to his alignment of Wind and Electricity, he is weak to Earth-aligned moves.
Friends and Foes
Edit
Personality
Edit
Biggest Fears
Edit