Chuki Fu-Fu
Talk

4
13,092pages on
this wiki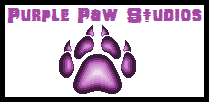 ~ This page is a creation of Purple Paw Studios ~
~~~~~~~~~~~~~~~~~
Under Construction

"All systems go, full speed ahead!."
—Miles Prower

Chuki Fu-Fu, by Ryushu, is currently under construction. As such, some sections may be incomplete.

Chuki Fu-Fu

Biographical Information
Age
15
Relatives

25 Years Later

Alias
(pending)
Romantic Interests
Bark the Polar Bear
Physical Description
Species
Mobian/Badger
Gender
Female
Description

Fur: Gray w/ black facial markings, tail stripe and white chest
Hair: Gray
Eyes: Green

Attire

Turquoise vest
Turquoise gloves
Turquoise boots
Belt
Earring

Political Alignment and Abilities
Alignment
Lawful Good
Affiliations
Knothole FF's
Weaponry
Claws
Abilities
Super Form(s)
Bloodwrath Chuki
Other Information
American V.A.
Japanese V.A.
Theme Song(s)
Appearances
NAOSTH
Original Creator
Ryushusupercat
Chuki Fu-Fu is a member of the Knothole Freedom Fighters.
Childhood
Edit
Chuki's childhood was spent with her parents, Korun Fu-Fu and Sadie Fu-Fu.
Captured by Robotnik's Robots
Edit
Chuki's walking along, minding her own business, when Scratch, Grounder, Coconuts and Superbot appear in the Egg Viper and capture her. As they are flying back to the Death Egg (which actually wasn't the HUGE version that comes later in the story), they spot a large, four-legged creature and attempt to capture it using Robo-Claws, but it pulls on both of them and sends the Egg Viper crashing. Everyone escapes unharmed, but the four robots must walk back to the Death Egg with their prisoner in tow. So later, in the Death Egg, Eggman is about to throw Chuki into the Experimenter 5000, but the same creature that wrecked the Egg Viper pulls on the chains attaching the Death Egg and sends it crashing to the ground as well. Everyone is unconscious except for Chuki, who escapes. The person who destroyed the Death Egg is nowhere to be found. However, the Knothole Freedom Fighters, having heard the crash, come running to the seen to find Eggman's flying face-ball in ruins and Chuki standing by the wreckage, looking grateful but confused. The Knothole Freedom Fighters then ask Chuki if she would like to join them, and she says yes.
Joining the Knothole Freedom Fighters
Edit
After Chuki joined the Knothole Freedom Fighters, she became well liked among the crew for her sweetheart nature and helped to assist them in later missions. Later, she encounters Bark the Polar Bear and he falls in love with her, eventually leading him (along with Fiona, Bean and Nicolette) to join the Freedom Fighters. Before this happened, however, she had resorted to sneaking out at night to visit Bark, because the other Freedom Fighters didn't feel it safe for one of their own to encounter an enemy by themselves.
25 Years Later
Edit
Vulcan Boots (lets Chuki break steel boxes)
Steel Claw (lets Chuki dig)
Mystic Melody
Rank Quotes
Edit
A Rank:
B Rank:
C Rank:
D Rank:
E Rank:
Abilities
Edit
Chuki's sharp claws allow her to not only dig and scale walls, but also execute powerful slashing attacks.
Light Abilities
Edit
Earth Abilities
Edit
Elementless Abilities
Edit
Status/Defensive Abilities
Edit
Forms and Fusions
Edit
Bloodwrath
Edit
When Chuki goes under Bloodwrath, her strength, stamina and agility increases nearly tenfold, but her aggression rises to dangerous levels, and she becomes unable to distinguish the difference between friend and foe, making her a major threat to her allies as well as her enemies.
When Chuki first undergoes Bloodwrath, she is exploring one of Eggman's SWATbot factories with Knuckles the Echidna, Rotor the Walrus and Mighty the Armadillo. When the Bloodwrath first triggers itself, she responds by gasping and falling to her knees, as if in pain. Knuckles, worried for her, walks over to her to see if she is alright. She suddenly attacks him with such sudden aggression that Knuckles was unable to defend himself properly at the time. Mighty tries to pull the enraged Mobian badger away from the now badly injured Knuckles, but she merely throws him out of the way. Chuki's attack upon Knuckles is halted only when Rotor is forced to knock her unconscious, an act that the gentle walrus wished he did not have to do. The mission is canceled and when she comes to back at the Freedom Fighter base in Knothole Village (after dropping Knuckles off at Julayla Memorial Hospital first), she finds out what had happened to her (when in Bloodwrath she forgets what had happened during the episode). Fearing she would attack someone else, she quickly leaves the base. Sonic rushes out after and later finds her in the Great Forest, deeply distressed. After reassuring her that Knuckles would be fine and that the echidna wasn't holding any grudge against her (which he wasn't), she finally comes back, but tries to monitor her Bloodwrath, a difficult task.
Unfortunately, Rotor, Mighty, Knuckles and Chuki didn't realize that they were being watched by Robotnik while in the SWATbot factory. Curious at Chuki's sudden burst of destructive behavior, he uses his supercomputer to research all he can on this mysterious behavior of Chuki's. After learning enough, he decides to capture Chuki and implant her with a device that Robotnik can use to turn her Bloodwrath on and off as he pleases, as well as keep the Bloodwrath triggered for any desired length of time.
Robotnik successfully captures Chuki and implants her with the device, then lets her go back in Knothole Village. Chuki has no idea what Robotnik did to her (she was unconscious during the implantation). The next day, without warning, Robotnik activates the device and causes Chuki to go on a Bloodwrath-fueled rampage, terrorizing everyone in Knothole Village. The Knothole Freedom Fighters are startled that Chuki would go into Bloodwrath again so early (they had earlier learned from Dr. Horatio Quack that Bloodwrath episodes generally happen every two to three months, and that a second Bloodwrath episode triggering itself only a week after the first one is pretty much impossible) and thus they realize that Robotnik had something to do with Chuki's excessive Bloodwrath. Naturally, they go to confront Robotnik (Chuki was sent to Julayla Memorial Hospital to be sedated so that she wouldn't hurt anyone).
Friends and Foes
Edit
Bark the Polar Bear - Chuki's current (and so far only) love interest is Bark the Polar Bear, but when he was still working for Eggman, it was difficult for her to visit him. Whenever Eggman had Bark, Bean, Fiona and Nicolette attack the Freedom Fighters (before they joined the good side), Bark would always try to get Chuki alone so he could talk to her. This behavior was eventually realized by Bean, who didn't really mind it himself but felt that Eggman would be angry and robotisize Bark as punishment. Nicolette, however, felt Bark was being traitorous and threatened to tell Eggman about Bark and Chuki's secret affair.
Personality
Edit
Chuki is friendly and outgoing, and not afraid to jump into the action. She does, however, have a rather aggressive attitude at times, a prominent feature of most badgers.
Biggest Fears
Edit