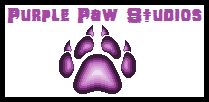 ~ This page is a creation of Purple Paw Studios ~
~~~~~~~~~~~~~~~~~

Been a long time, comrade...


— Jack Krauser the Wolverine

Krauser the Wolverine

Biographical Information
Age
24
Relatives
Alias
Physical Description
Species
Mobian/Wolverine
Gender
Male
Description

Height: 5'6"
Weight: 123.5 lbs
Fur:
Hair: Dirty blond
Eyes: Green (red when under mutation)
Scar over left eye

Attire

Red beret
Black muscle shirt
Camo pants
Kneepads
Black boots
Black fingerless gloves
Inhibitor Brace on left wrist (suppresses mutation)

Political Alignment and Abilities
Affiliations
G.U.N (formerly)
Weaponry

Sub-machine gun
Longbow w/ exploding darts
Grenades
Combat knife
Mutant left arm (only with Inhibitor Brace removed)

Abilities

Advanced combat
Firearms expertise
Great physical strength
Great agility and reflexes
Enhanced abilities due to mutation

Other Information
American V.A.
Jim Ward
Japanese V.A.
Ryouji Okamoto
Theme Song(s)
Appearances
Original Creator
Ryushusupercat (based upon canonical character)
Jack Krauser the Wolverine (better known as just Krauser) is a former G.U.N agent and former ally of Leon S. Kangaroo.
He is obviously based upon Jack Krauser from the Resident Evil series.
Physical Description
Krauser is a fair bit taller than most Mobians (at 5'6") and exceedingly muscular. He has very short, dirty blond hair, and a scar that runs over his left eye and down his muzzle.
History
"Death"
Mutation
Abilities
The first numbers are the stats for non-mutated Krauser. The second stats are for mutated Krauser.
Base Stats
Stats
Level
Stamina
10-10
Attack
10-10
Spcl. Atk
0-0
Defense
10-10
Spcl. Def
9-10
Speed
8-10
Reflexes
10
Magic
0
Psyche
0
Intellect
9-10
Total
57-70/100
Other Stats
Eyesight
Superior
Hearing
Superior
Olfactory
Superior
Even without the abilities granted from his mutation, Krauser is truly a formidable opponent. He has incredible physical strength, and unnaturally high speed and agility, capable of light-stepping. Even his jumping abilities are unnatural; he can leap an impressive 8 feet straight into the air, and also backflip in midair. He is a highly skilled knife-fighter, and is also adept at surprise attacks.
When he removes the Inhibitor Brace from around his left wrist, his abilities increase dramatically, while his left arm mutates into an enormous blade-like claw, capable of cleaving through concrete, steel and flesh with ease. It can also 'unfurl' into a fan-like shield, protecting him from gunfire and frontal attacks from the knees up like a personal riot shield. The claw can also act as a lightning-rod if in contact with the earth or any other insulator.
Elementless/Metal Abilities
Hammer Arm w/ mutant arm
Slash w/ mutant arm or combat knife
Crush Claw w/ mutant arm
Status/Defensive Abilities
Weaponry
Sub-Machine Gun
The only firearm that Krauser uses is a powerful sub-machine gun capable of tearing through concrete. It appears to have infinite ammo.
| | |
| --- | --- |
| Stats | Info |
| Type | Sub-Machine Gun |
| Firepower | 10.0 |
| Firing Speed | 0.10 |
| Reload Speed | ??? |
| Capacity | ??? |
| Weight | Medium |
| Recoil | None |
Longbow
Krauser's more commonly used ranged weapon is a longbow. It seems quite ordinary, but its darts are equipped with powerful explosives that detonate five seconds after hitting their target.
Grenades
Special grenades that detonate upon impact rather than a few seconds after, they pack a devastating punch, capable of toppling most structures with only one or two used. Krauser also uses Flash Grenades.
Friends and Foes
Friends
Allies
G.U.N - Former ally, he later faked his death in order to disband.
Leon S. Kangaroo - Former ally, back when Krauser was still a G.U.N agent.
Rivals
Enemies
Leon S. Kangaroo - Despite the fact that they are now enemies, Krauser still has respect for Leon, often calling him "comrade".
G.U.N -
Kaiser the Wolverine - Krauser heavily dislikes Kaiser for his pacifist nature.
Personality
Krauser is cold-hearted and sociopathic. He is noted to be practically fearless; he doesn't even fear death.
Likes
Dislikes
Biggest Fears
None currently; presumed to be fearless.
Quotes
"Been a long time, comrade..."
---
"People who hide their eyes for no good reason are cowards."
Notes
See also