Ryushusupercat/Lyrina the Light
Talk

0
13,073pages on
this wiki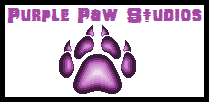 ~ This page is a creation of Purple Paw Studios ~
~~~~~~~~~~~~~~~~~
Under Construction

"All systems go, full speed ahead!."
—Miles Prower

Ryushusupercat/Lyrina the Light, by Ryushu, is currently under construction. As such, some sections may be incomplete.

Lyrina the Light

Age
Unknown
Gender
Female
Species
Positive-energy spirit
Description

Fur: White w/ pink markings
Hair: Pink
Eyes: Yellow

Affiliations

Cinos the Werehog (Friend)

Abilities

Powerful Solaramancy
Advanced combat
Immune to life-draining attacks
Lyrina the Light (Lyrina za Raito) is a psychic, positive-energy spirit and a creation of Ryushusupercat.
Role as Guardian
Edit
It was Lyrina the Light's job to protect the Soul of Life and Wisdom from any evil beings. When any great evil befell Mobius (such as when Lord Serpentius attacked) it was the job of the Protector's Descendant to seek out the five Soul Guardians and to obtain the Magic Souls from them by defeating them in combat.
By doing this, the descendant was deemed worthy of carrying such precious artifacts and was thus allowed to use the Souls to defend Mobius. The Guardians would also join the descendant and help him/her defend Mobius.
Notable Abilities
Edit
Lyrina the Light has powerful Solaramancy at her command.
She also appears to have omnipotence over all of the Pokemon living around the Sacred Grove (mostly Grass and Psychic types).
Light Abilities
Edit
Psychic Abilities
Edit
Elementless/Metal Abilities
Edit
Status/Defensive Abilities
Edit
Friends and Foes
Edit
Personality
Edit
Biggest Fears
Edit