Manik the Hedgehog
Talk

1k
13,194pages on
this wiki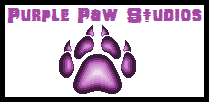 ~ This page is a creation of Purple Paw Studios ~
~~~~~~~~~~~~~~~~~
Under Construction

"All systems go, full speed ahead!."
—Miles Prower

Manik the Hedgehog, by Ryushu, is currently under construction. As such, some sections may be incomplete.

Manik the Hedgehog

Biographical Information
Age
8
Relatives
Alias
Physical Description
Species
Mobian/Hedgehog
Gender
Male
Description

Height: 2'3"
Weight: 24.7 lbs
Fur: Blue w/ peach muzzle and chest
Eyes: Green

Attire

Red shoes w/ white stripe

Political Alignment and Abilities
Affiliations

Knothole Freedom Fighters (Agent)
Kingdom of Acorn

Abilities

Able to fit into small places
Fairly good speed

Other Information
American V.A.
Christopher Welch
Japanese V.A.
Theme Song(s)
Appearances
Original Creator
Manik the Hedgehog is Sonic's kid brother in NAOSTH.
Physical Description
Manik is small and lightweight. While he looks a lot like Sonic, he doesn't have the peach-colored arms, or Sonic's eyes. His quills are much shorter and appear to be rounded at the tips; this is because they are still unable to fully harden, and so are soft.
History
Current
Future
The "field medic" idea is credit to Kagimizu.
Ironically, in the future, Manik becomes a field medic.
Abilities
Manik is small and fragile, making him a poor fighter. He is, however, good at sneaking around, and is fairly quick, although nowhere near as fast as Sonic.
He can curl into a ball, but due to his physical immaturity, he is unable to fully harden his quills, so he cannot perform a proper Spin Dash.
Friends and Foes
Friends
Allies
Rivals
Enemies
Akakios Dardanos - (Non NAOSTH).
Statyx the Hedgehog - They didn't hit it off so well when they first met. Their relationship only got worse after Sonic sanctioned a fight between Statyx and Manik; if Manik won, he'd become a full-fledged Freedom Fighter. Naturally, however, he lost, and quite painfully and humiliatingly as well.
Personality
Manik is like any other little kid; cute, rather hyper, innocent and easily intimidated. He can be quite impudent, but that's only towards his enemies, or people he simply dislikes. He is frightened of Overlanders, and, for some reason, greatly dislikes G.U.N. This may be because a majority of the soldiers and such are Overlanders. He also believes that G.U.N wants to rule Mobius.
He has been shown to be quite prideful and stubborn, believing that he can take on enemies much more powerful than he is. This may stem from the fact that he wants to be just like Sonic, whom he greatly looks up to.
Likes
Sonic and his friends
Ice cream (especially chocolate)
Exploring
Dislikes
Being told what to do (on some occasions)
Being left out
Biggest Fears
Robots (especially SWATbots)
Overlanders
The dark
Doctors, hospitals and needles
Quotes
Gallery