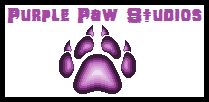 ~ This page is a creation of Purple Paw Studios ~
~~~~~~~~~~~~~~~~~
Skelfing
[[image:|150px|center|]]
Basic Info
Full Name
Skelfing the Rat
Alignment
True Neutral/Good
Relationship Status
Tentative
Appearance
Description
Black and peach fur
Peach tail
<???> hair
Red eyes
Notched right ear
Biographical Info
Personal Info
Occupation
Dark Clan soldier
Skills and Abilities

Skelfing the Rat is a soldier that serves the Dark Clan of Voidstar.
Physical Description
Skelfing is a relatively scrawny rat with black fur, messy <???> hair and red eyes. His chest, muzzle and tail are peach in color, and he has a notch missing from his right ear. He wears a jacket with torn sleeves, shoulder armor, fingerless gloves with wrist bands, a belt, boots, a choker collar and some earrings.
History
Skelfing was one of the soldiers who raided the G.U.N base under the belief that they had kidnapped Voidstar. He, along with the rest, ends up being captured by G.U.N mechas and held captive.
Skelfing ended up getting wounded, but managed to avoid detection by G.U.N's medics and willingly joined the rest of his comrades who were being detained. Upon being questioned by Varjud, he stated that he did not trust G.U.N (particularly their medics). He's also one of the soldiers chosen to battle against Statyx the Hedgehog after the hedgehog proposes such an encounter. Unsurprisingly, he loses to Statyx quite quickly.
Abilities
Base Stats
Stamina
Great
Attack
Great
Spcl. Atk
Great
Defense
Good
Spcl. Def
Good
Speed
Great
Reflexes
Superior
Magic
N/A
Psyche
Superior
Intellect
Average
Other Stats
Eyesight
Good
Hearing
Great
Olfactory
Superior
As a soldier, Skelfing is trained to fight directly against his foes, and wields a kukri as his chosen weapon.
Dark Abilities
Elementless Abilities
Status/Defensive Abilities
Friends and Foes
Friends
Allies
Rivals
Enemies
Romance
Personality
Skelfing, although not the smartest of his comrades, is certainly among the bravest. Severe injuries won't dampen his will to fight enemies of the Dark Clan. He also tends to prioritize the well-being of his comrades (especially Keganasan's well-being) above his own.
Likes
Dislikes
Biggest Fears
Quotes
Notes
His name is the Icelandic word for "terror".