Sonic Adventure 3: GX/ Sonic's Story
Talk

0
13,080pages on
this wiki
This page contains the Story of Sonic, in full detail, in the game Sonic Adventure 3: GX. Secondary characters in Sonic's story include Tails, Amy and the Egg Pawn, each one with their own different gameplay and levels.
Sonic's Stages (in Story Mode)
Edit
This is a list of Sonic's levels, in order of which they are played, in his Story. In some stages, Tails, Amy and the Egg Pawn are playable.
City Siege
Blue Bay
Windy Village
Tropical Sanctuary
00's Boulevard
Sky Chase I (minigame)
Old Megaopolis
Scrap Fortress
Archaic Mosque (Sonic)/ Alpine Peaks (Tails)
Glyphic Babylon
Dragon Dojo
Sky Chase II (minigame)
Rail Mountain
Sky Squadron
Final Fleet
Lost World
Huge Inferno
Air Winds
Sonic's Story
Edit
It was night time in Central City when the grand opening of the new Archaeological Museum was being celebrated. All of the citizens, including the President himself, had gathered there to celebrate. However, it wasn't long before Eggman's fleet of massive battleships invaded the night sky, causing mass histeria and havoc to the city. Dr. Eggman comes down from his ship in his Egg Mobile and introduces himself to the peoples. He sends off his servant Metal Sonic to infiltrate the museum and steal the ancient artifact.
Stage 1: City Siege (Sonic)
At that moment, before Metal Sonic can give the artifact to the doctor, Sonic appears, demanding Dr. Eggman to give the artifact back and leave the city alone. As expected, the doctor denies and orders Metal Sonic to clear off Sonic.
Boss 1: Metal Sonic (Sonic)
Sonic loses the battle against Metal Sonic and Dr. Eggman's fleet departs victoriously, after having acquired the first ancient artifact. Sonic notices that Metal Sonic has an ancient gear equiped to Metal Sonic's chest and right arm. Sonic stand to his feet and the scene cuts to black.
The next day, Sonic is lying on the beach, being skeptical on how did that machine make Metal Sonic so powerful and what is Dr. Eggman up to. Tails arrives at the scene, only to see Sonic looking down. Sonic shares his ideas with Tails and the two open up a disscussion on what is Dr. Eggman up to this time and why did he want that artifact. Tails finishes up by saying that he came here in the first place to tell Sonic that he saw Eggman's ships flying over the mountains of the Mystic Ruins. The two head there together to see if they can find any answers to their questions.
Stage 2: Blue Bay (Sonic, Tails)
Adventure Field: Central City, Angel Island
Stage 3: Windy Village (Sonic, Tails)
Sonic and Tails encounter Metal Sonic in the Windy Village, speaking with the Doctor via a communicator. Gently and rapidly, Sonic takes a small sample from Metal Sonic's equiped artifact and gives it to Tails so that they can examine it to gain information. Metal Sonic closes the communicator and departs, after receiving his master's orders to head to Soumerca. Unable to chase after him, the two head to Tails' Workshop in the Angel Island.
Adventure Field: Angel Island
At Tails' Workshop, Tails takes the sample and places it into his scanner, revealing some important information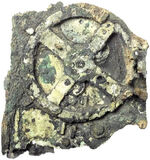 about the artifact. The equiped artifact on Metal Sonic's arm and chest is infact a type of ancient mechanism, which is part of an ancient technology known as the "Samarkanda" technology built approximately 3000 ago by an ancient race. Scientists have yet to decode the function of this mechanism and was believed to be just a mere legend. Struck by this discovery, Sonic remembers that he heard Metal Sonic receiving orders to head to Soumerca. They suspect weather there is another artifact hidden within the jungles of Soumerca. The two head there to find it before Metal Sonic does.
Adventure Field: Angel Island
Stage 4: Tropical Sanctuary (Sonic, Tails)
Sonic and Tails arrive at the Soumercan jungle. As they wander around searching for clues, they end up in an ancient chamber, decorated with ancient hieroglyphics depicting echidnas as scientists and warriors, Tails scans them with his machine for analysis. Inside the chamber they find a piece of an artifact, the one that Eggman is searching for. They retreive it and leave, only to be attacked by one of Eggman's minions.
Boss 2: Egg Statue (Sonic)
After defeating Eggman's minion, Sonic and Tails decide to head over to Professor Pickle's laboratory, to see if they can find any more answers for their questions. In order to find him and inform him, they return to Tails' Workshop.
Adventure Field: Angel Island
Tails communicates with the Professor and is informed that he has moved from Shamar back to the downtown of Central City. The heroes head there to find him.
Adventure Field: Angel Island, Central City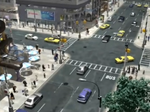 (If you explore Central City a little bit, you will encounter
Amy
loitering around the streets. Sonic and Tails will occassionally talk to her and she will offer to help them in their adventure, joining the team as a playable character. This is not optional. Afterwards, you need to talk to the locals to tell you where to search for Professor Pickle's lab. One of the locals will tell you that it is beyond the motorway. In order to pass through it, you must complete the level 00's Boulevard).
Stage 5: 00's Boulevard (Sonic, Tails, Amy)
Upon arriving to the laboratory, Professor Pickle and his assistant welcome them and offer them a cup of tea and cucumber sandwich. Tails hands out the samples he took from Soumerca to Professor Pickle and he examines them. The hieroglyphics belong to an ancient sumerian language called the "Samarkanda" technology, as mentioned previously. These hieroglyphics are about an ancient echidna race that built this ancient technology and harnessed its powers to build advanced weapons and machines, even entire armies. Afterwards, he axmines the artifact itself Sonic and Tails found. The Professor is stunned to see the actual artifact itself. He explains that it is a mere component of a greater machine, which has been dimantled into about 9 other pieces. If these pieces are connected together, according to the hieroglyphics, they unleash unimaginable power. The Professor also explains that these pieces have been scattered across various location throughout the Earth, according to where they were first constructed. The remaing ones appear to be one in the human territory, the Dragon Kingdom, Albion and at the Angel Island. Sonic now understands that Eggman is in search of these artifacts in order to possess this secret, hidden power and must hurry to get them before Eggman does. The Professor detects the first artifact, where the heroes can start from, being at the human's possession in Old Megaopolis, one of the oldest colonies of the human race. Sonic, Tails and Amy will take the Tornado to head there. A mystery is yet to be unsolved on why the artifacts where scattered across different locations and what is that mysterious force they unlock?
Adventure Field: Central City, Angel Island
Stage 6: Sky Chase Act 1
The trio arrives at Old Megaopolis, which is the oldest human colony. Tails uses his scanner to detect the artifact
but Sonic runs off to explore the place.
Stage 7: Old Megaopolis (Sonic, Tails, Amy)
While the trio is exploring the desserted city, Tails' scanner leads them to a rusty, abandoned and deactivated Egg Pawn. They look at it until its eyes glow red and activates itself, then deactivates. Tails comes up with an idea and reprogrammes the Egg Pawn so that it can help them find the artifact and Eggman's base. They return to Tails' Tornado
Adventure Field: E.G.G. Metropolis
They arrive at the shore, where they witness the G.U.N. forces battling Eggman's machines. However, the three get mixed up in the battle, ending up Tails, Amy and the Egg Pawn being captured by one of Eggman's robots and transported to the base. Sonic rushes to the rescue.
Stage 8: Scrap Fortress (Sonic)
Meanwhile, Tails and the Egg Pawn wake up to find themselves imprisoned in a cell in the E.G.G. Metropolis. Tails tries to find a way out but doesn't succeed. At that moment, Shadow and E-123 Omega appear. Tails explains to them that he, Sonic and Amy found the Egg Pawn, after searching for the Samarkanda artifact, were seized by one of Eggman's robots and were imprisoned here and asks Shadow to set them free. Shadow, being skeptical, decides to free them. Omega breaks bars and frees them. After Tails asks what the two are doing here, Shadow tells them that he came here to rescue Omega on a mission by G.U.N.. The four escape.
Stage 8: Scrap Fortress (Tails, Egg Pawn)
Meanwhile, Amy Rose is imprisoned in a cell, mourning. After some time, E-102 Gamma appears. He sees and remembers Amy and decides to set her free. But before Amy can thank him, Gamma quickly departs. Amy goes off alone to find Sonic and co.
Stage 8: Scrap Fortress (Amy)
Sonic eventually finds Tails and the Egg Pawn and, to his surprise, Shadow and Omega along with them. Later, they are reunited with Amy and find themselves in a wide, circle room with a huge, dark glass ceiling, looking at the sky. They wonder what its purpose is but before long, Dr. Eggman appears in his mechine and demands Sonic to give him the ancient artifact. Sonic denies and tells him that they've discovered his plans. Eggman replies by saying that they know nothing and unleashes his army of robots, along with his large mech to eliminate them
Boss 3: Egg Viceroy (Sonic)
At the middle of the battle, Eggman presses a button, causing the floor to open into a pit, transporting the characters into different locations. Sonic, Tails, Amy and the Egg Pawn wake up in marsh, outside the city. Tails tells Sonic that while he was imprisoned, Eggman took the artifact from he. After apologizing, he tells the team that they must move quickly to find the missing artifacts before Eggman does. Sonic suggests they split up to expedite more time, since they now know where most of them are hidden (after being informed by Prof. Pickle). Amy and the Egg Pawn remain at Tails' Workshop. Tails heads to the snowy mountains of Blue Ridge Zone while Sonic heads to the desert.
(At this point, you will have to choose whom you want to play as first; either Sonic or Tails. Sonic's Story follows first)
Adventure Field: Angel Island
Stage 9: Archaic Mosque (Sonic)
Sonic arrives at the ancient mosque in the desert and heads to find the artifact. Inside of it, he spots again a series of hieroglyphics carved on the walls. He tries to read them and analyse them. The hieroglyphics depict a series of echidnas offering goods and gifts to a huge tenticle-like creature, their supposed god and worshiping it. In some other hieroplyphic, a humungous titan is depicted as well as the Angel Island. Next to the Angel Island, another, smaller floating island can be seen. They seem to be prophecies, but before Sonic can interpret them, he hears a voice coming from further in the mosque. Sonic quickly discovers the artifact, untouched by Eggman or his robots and loots it. He heads towards the voice he heard, only to encounter Knuckles battling with a bunch of Dark Legionaires. Sonic helps Knuckles and Knuckles offers him his gratitude. Knuckles spots the artifact Sonic holds in his hands and believing it is one of the Sacred Treasures of the Brotherhood, asks Sonic to give it back to him. Sonic denies, claiming that it is a valuable artifact, an ancient machanical component. This argument soon turns up into a fight, ending up Sonic and Knuckles fighting on who gets the artifact.
Boss 4: Knuckles the Echidna (Sonic)
While the two are battling, Metal Sonic comes out of nowhere and steals Sonic's artifact, then flees victoriously. Knuckles then realizes that he was mistaking and apologizes to Sonic for his mess. Sonic then returns to Tails' Workshop.
Meanwhile
Tails heads to the mountains of Blue Ridge Zone
Adventure Field: Angel Island, Blue Ridge
Stage 9: Alpine Peaks (Tails)
When Tails arrives at the Alpine Peaks, he heads to the ancient temple in order to find the artifact. In the walls, there are hieroglyphics, which tails tries to analyse. He distinguishes a series of spheres aligned in a straight line and below, various beings that look like machines. As Tails heads to the altar to acquire the artifact, the only thing he finds is a piece of paper whith the words "GOT'CHA". Tails looks behind him and realises that he has been fooled by none other than the malevolent bounty hunter Fang the Sniper. Fang throws a bomb and escapes with the artifact in his hands. Before the bomb can explode, Rouge flies in and rescues Tails from the bomb. Tails thanks Rouge for saving him and asks her what she's doing here. She responds by saying that she is one a mission with the G.U.N. forces. Tails decides to go back to the workshop to meet with the others.
Adventure Field: Angel Island
At Tails' Workshop, Sonic, Tails, Amy and the Egg Pawn discuss at what to do. While having a discussion, Amy accidentally presses a button on the Egg Pawn, causing it to suddenly goe beserk and reveal secret information, which were documented inside him. Tails gathers them analyses them in his machine. They find out that the Egg Pawn was a robot which was sent out to go find the artifacts, after Eggman programmed him with secret information about the artifacts locations. However, it was damaged in the battle against the G.U.N. forces and was left defunct. Tails announces that the next artifact is somehwere hidden in the Dragon Kingdom and that's where Eggman is heading to. The heroes go to the Dragon Kingdom.
Adventure Field: Angel Island
(At some point in the Adventure Field, the Egg Pawn will go beserk, again, and will run off. You will have to chase after him and find him)
Sonic, Tails and Amy chase after the Egg Pawn and end up in a different route into the forest. Sonic notices the tall trees growing around the place. He tells Tails that he remembered reading somewhere that those tall trees grow around significant places, mostly ancient locations. Therefore, there must be an ancient city around here. The heroes head to explore it.
Stage 10: Glyphic Babylon (Sonic, Tails, Amy, Egg Pawn)
Sonic, Tails, Amy and the Egg Pawn wander around the city, searching for anything useful. They find more hieroglyphics, which depict a series of armored Echidnas. At that moment, they find E-102 Gamma, who is seen holding an ancient artifact of the Samarkanda technology. Sonic believes it is just another of Eggman's robots and prepares to attack him. However, Amy stops him and asks Gamma to give it to them. Gamma, who is unwillingly serving Dr. Eggman, gives it to the heroes and leaves. The heroes continue their way to the Dragon Kingdom.
Adventure Field: Angel Island, Blue Ridge
Stage 11: Dragon Dojo (Sonic, Tails, Amy, Egg Pawn)
Sonic, Tails, Amy and the Egg Pawn enter the temple at the Dragon Dojo. Inside, to their surprise, they meet
Espio
. Espio tells them that he came here in self exile to train himself into becoming a better warrior. Sonic then tells him that they are
seeking for an ancient artifact, which is located around here. Espio tells them that he was forced to hand it over to Dr. Eggman, after coming here with his flying battleships and threatening to burn down the entire kingdom. However, they can still chase after his ships if they hurry, since he left a few minutes ago. He tells them that he went south and that they can still catch him. The heroes decide to go after Eggman's ships in order to acquire the artifact. Espio wishes them good luck and the heroes head back to Tails' Workshop to take the Tornado.
Adventure Field: Blue Ridge, Angel Island
(Go to Tails' Workshop and take the Tornado. The four characters will board the Tornado and will go after the Egg Fleet)
Stage 12: Sky Chase Act 2
The Tornado confronts the Egg Fleet. However, it is too dangerous to get close to the fleet, as they are bombarded with missiles and rockets. Soon, the Tornado gets damaged by one of the fleet's rockets. Sonic tells Tails to drop him off near the mountain so that he can chase after him on foot and so that the rest of the gang doesn't get hurt. Tails agrees to do it. Sonic grabs him board and jumps down from the Tornado.
Stage 13: Rail Mountain (Sonic)
Sonic confronts the Egg Fleet at the mountains and boards one of them. He then heads to the Egg Carrier, the main flagship where Eggman is.
Stage 14: Sky Squadron (Sonic)
On his way to the Egg Carrier, Sonic encounters Silver and Blaze, whoc are appearently looking for Dr. Eggman too. The three head to find him together.
Stage 15: Final Fleet (Sonic)
Sonic, Silver and Blaze later end up in the Egg Carrier's deck. There, they find Knuckles and Julie-Su, who have come here for their own reasons. Dr. Eggman then appears inside his giant mech and threatens the heroes.
Boss 5: Egg Chamberlain (Sonic)
As the fleet exits the cumilonimbus that kept the atmosphere dark, Eggman is nearly defeated, until he reveals that he has
Cream
hostage, whom Silver and Blaze where searching for, as well as the artifact. Eggman throws Cream down the ship. Sonic jumps to rescue Cream, ignoring the artifact and tells Silver, Blaze, Knuckles and Julie-Su to finish Eggman off. As the two are falling down in the sky. Tails appears in his Tornado and rescues them. However, they are blasted down by Eggman's battleships. The Tornado crash lands viole
ntly to the ground, leaving the heroes unconscious.
Sonic wakes up in a jungle, possibly the Mystic Ruins. Realising he has failed to acquire the artifact, he gets up and goes to find his friends. He walks a few feet, until he encounters an ancient, ruined, abandoned city. He notices a suspicious black hooded figure entering a nearby pyramid. Sonic decides to follow that figure.
Stage 16: Lost World (Sonic)
Sonic finds himself inside an ancient hallway. At the end of it, he witnesses a huge carving on the wall, which depicts two mechanical titans fighting each other. But before Sonic can express himself, the hooded figure appears behind him. Sonic orders him to unveil himself. The hooded figure is revealed to be Dr. Finitevus. Finitevus prepares himself for a battle, to expell Sonic from his territory.
Boss 6: Finitevus (Sonic)
Sonic throws Finitevus to the ground. Finitevus laughs to Sonic's defeat and takes off one of his Warp Rings and teleports Sonic to a different location.
Sonic wakes up in a devestated, ablaze ancient city. He wonders where exactly he is and goes to investigate it.
Stage 17: Huge Inferno (Sonic)
While running through the burning rubbles of the city, Sonic encounters Finitevus on top of a structure, laughing maniacally, as Dr. Eggman's armada bombards the city with rockets and bombs from above. Sonic suddenly wakes up in Angel Island, lying on the grassfield by Rouge, who was passing by. Rouge asks if Sonic is all right. Sonic thanks Rouge for waking him up and wonders wheather that was a dream of reality. He tells Rouge that he must go and find his friends. Rouge offers to acompany him.
Adventure Field: Angel Island, Central City
(If you talk to the townspeople, they will tell you that they saw a small airoplane crash on the beach. Head to the beach).
Sonic and Rouge get to the beach and meet up with Tails, Amy and the Egg Pawn. Sonic tells Tails that there is only one final artifact remaining and they must stop Dr. Eggman from getting his hands on it. Not knowing where the last artifact is hidden, Tails decides they go to the library to do some research.
Adventure Field: Central City
At the library, the heroes try to sum up what they've been through and gather up their knowledge. Amy remembers Eggman having a large glass ceiling on the base. After searching in some old books, Rouge finds that once every 700 years, some very powerful stars allign in the universe and reveal secrets in our world, such as a satelite-island that orbits the Angel Island, which can only be seen when these stars align with each other. Sonic remembers the information given by Prof. Pickle that these ancient artifacts where scattered across the corners of the Earth in order to never be found again and where hidden in very difficult places to find. The Egg Pawn adds that since Eggman's base had this transparent ceiling, it is likely that he was looking at the alignment of the stars in order to trace the hidden satelite. Armed with this information, Sonic along with Tails, Amy, Rouge and the Egg Pawn head back to the Angel Island to find the satelite and get there before Eggman does, to find the last missing artifact of the Samarkanda technology.
Adventure Field: Central City, Angel Island
(Talk to the townspeople of Angel Island, they will give you the location of the satelite).
While on their way to finding the satelite, the team is once again ambushed by Metal Sonic and Fang, who try to hinder their journey.
Boss 7: Metal Sonic & Fang the Sniper (Sonic)
As the five heroes are battling against the two villains, Knuckles appears out of nowhere and heroically attacks Metal Sonic, ultimately disabling him. The heroes thank Knuckles and Knuckles replies by saying that he felt bad about Sonic when he allowed Metal Sonic to steal his artifact. Sonic tells Knuckles to acompany them on their journey, but Knuckles says that he has his own story to finish and ferwells them. Fang, who was trying to sneek out during their conversation, is cought by the team and forced to lead them to the artifact. Fang unwillingly does so.
Adventure Field: Angel Island
Sonic, Tails, Rouge, Amy, the Egg Pawn and Fang finally find the floating island orbiting the Angel Island. They
gaze at it standing on a cliff during a sunset. At that moment, Rouge senses someone or something among them. Sonic realizes by whom they are being followed and tells him to show himself.
Espio
reveals himself to the heroes. Espio had been following Sonic and the team since they headed to the Egg Carrier. He had been invisible all this time, as ordered by Vector, to protect him and make sure he gets to his destination. As they are preparing to go to the satelite, they see Dr. Eggman's armada approaching the island. The team quickly heads there.
Stage 18 (a) : Air Winds (I) (Sonic, Tails, Amy, Egg Pawn)
Sonic, Tails, Amy, Rouge, Espio, Fang and the Egg Pawn arrive at a high point of the island to witness Eggman's troops excavating the entire city. Fang advises them to go through the catacombs in order to not be seen.
Stage 18 (b) : Air Winds (II) (Sonic, Tails, Amy, Egg Pawn)
The team heads to find the artifact through the tunnels underground. After walking through the tunnels, they end up in a large chamber filled with ancient mechanical soldiers, each aligned perfectly and untouched for ages. They examine them with curiosity. Fang explains them that these machine soldiers were constructed by the Albion Knight of Aurora, as he had heard from Eggman. They created them to win the war against the Noctornous Tribe, but after going out of control, they were diactivated for ever and were sealed here. Eggman plans to reawaken them by assembling all the Samarkanda pieces together. The conversation is interrupted when they hear loud explosions coming from above and the ceiling starts to shake and collapse, ending up in the island's surface, the heroes get out as soon as possible to the exterior of the island where they come face to face with Eggman in his robot mech and his army of robots. Eggman's army seizes the heroes and steal their artifact. Eggman now, with 9 artifacts, combines them together and attaches them to his machine, giving him unlimited power. Now, with the artifacts combined, the army of soldiers awaken and become part of Eggman's army. Fang beggs Eggman to go with him and get his share but Eggman denies and goes against him. The heroes now prepare to face Eggman with his almighty mechanical army.
Boss 8: Egg Aura (Sonic, Tails, Amy, Egg Pawn)
(The Egg Aura is the same robot with Egg Viceroy, although heavy upgraded and equiped with the 9 artifacts of Samarkanda. It resembles an ancient astronaut It has a large torso with shining blue layers of energy on it and with the artifacts attached to its centre and various energy rings made of hieroglyphics obiting it; two large arms and a head, where the cockpit is. It doesn't have legs so it floats using a blue energy that surrounds it. It has some attacks from Egg Viceroy, although much more upgraded, as well as the ability to fire laser beams and energy using a sceptor in one hand and another bizzare ancient instrument. It is fought on a spherical table with collapsed pillars around it, as well as platforms. The entire island is visible in the background with a sunset. Egg Gunners and Egg Pawns are around it, guarding it and will try to attack the player. Sonic is mostly used for the battle, however, Tails, Amy and the Egg Pawn will be playable for a short period of time).
After a long battle, the heroes nearly fail to defeat the machine. Eggman prepares to ultimately anihalate them with his incalculable machines. Suddenly, the Egg Aura begins to deactivate and crumble down, losing its parts and energy. The machines, which had been revived with the Samarkanda technology, deactivate as well. Eggman becomes enraged and tries to find the cause of all this. The heroes are also baffled about the situation. Then, the Egg Pawn cracks open itself and reveals the last artifact of the Samarkanda technology, which had been sealed inside of it all this time, intentionally hidden from everybody, except itself, even from Sonic and the team. The Egg Pawn, which was sent to Old Megaopolis to find the artifact, did indeed find it, but after realising Eggman's ill intentions, it hidd the artifact inside of it. However, the Egg Pawn accidentally got involved in the war between the G.U.N. forces and Eggman's army and was injured, leaving it deactivated. Eggman becomes absolutely enraged of this and tries to attack the heroes once again. Sonic steps in and destroys Eggman's Egg Aura, throwing him down to the sea. The island then starts shaking. Sonic, Tails, Rouge, Amy, Espio, Fang and a damaged Egg Pawn jump down the island and land down to the grassy fields of the Angel Island. They gaze at Air Winds crumbling down and falling into the sea, along with all the robots and the artifacts on it, in the sunset.
THE END... ?