Sonic the Hedgehog:world problem episode 1 is Based on Sonic The Hedgehog:Blades of fury.
Despite Dr. Eggman's best efforts, Sonic destroys each of his refined creations and chases the madman to his newest lair, the E.G.G Station Zone. There, Sonic defeats each of his creations once again, including the powered-up Giant Mech, which destroys the station. Safely back on his planet, Sonic celebrates his victory inSplash Hill with the his Animal friends.
A post-credits scene, obtainined by collecting all the Chaos Emeralds.
Character
Sonic
Shadow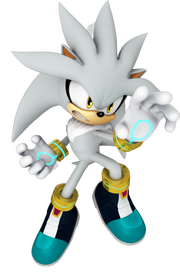 Silver
Tails
Dr.Eggman
Scourge the hedgehog
Fiona
Playable characters
Sonic
Shadow
Silver
Tails
Knuckles(Battle)
Blaze(battle)
Amy(Battle)
Scourge (battle)
fiona(Battle)
Bosses
Scourge
Super ultimate scourge
Key Items
Item Boxes
Main article: Item box
Super Rings (Holds ten rings)
1-UP (Extra Life)
Speed Sneakers (Makes you run faster for a limited time)
Invulnerability (Makes you invincible for a limited time)
Shield (Protects you from a Single hit)
Achievements
| Image | Name | Description |
| --- | --- | --- |
| [1] | The Story Begins | Clear SPLASH HILL ZONE, ACT 1. |
| [2] | Crush Dr. Eggman | Defeat a boss for the first time. |
| [3] | The First Chaos Emerald | Acquire a Chaos Emerald. |
| [4] | Enemy Hunter | Defeat 1,000 enemies. |
| [5] | Golden Flash | Clear all Acts as Super Sonic. |
| [6] | All Stages Cleared! | Defeat the final boss and view the ending. |
| [7] | Contender | Upload your recorded scores and clear times for all stages. |
| [8] | Ring Collector | Collect all the Rings in 'Special Stage 1' and Clear the stage. |
| [9] | Immortal | Build up 99 or more extra lives. |
| [10] | Super Sonic Genesis | Acquire all seven Chaos Emeralds. |
| [11] | Speed's My Game | Clear SPLASH HILL ZONE ACT 1 in less than a minute. |
| [12] | Untouchable | Clear the E.G.G. STATION ZONE without taking any damage |
| | | |
| --- | --- | --- |
| [13] | Centurion | Get 120 rings in Mad Gear Zone Act 1. |
| [14] | Splash Hill Zone | Finish all 3 Acts and boss round of Splash Hill Zone. |
| [15] | Casino Street Zone | Finish all 3 Acts and boss round of Casino Street Zone. |
| [16] | Lost Labrinth Zone | Finish all 3 Acts and boss round of Lost Labrinth Zone. |
| [17] | Mad Gear Zone | Finish all 3 Acts and boss round of Mad Gear Zone. |