Ryushusupercat/Tiamat
Talk

0
13,098pages on
this wiki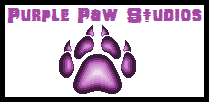 ~ This page is a creation of Purple Paw Studios ~
~~~~~~~~~~~~~~~~~
Basic Info
Nicknames
"Queen of the Ancient Oceans"
Alignment
Chaotic Neutral
Relationship Status
Single
Appearance
Description
Scales: Aquatic blue-green w/
pale yellow underbelly
Eyes: Red w/ yellow irises
Biographical Info
Current Residence
Northern Great Sea
Personal Info
Occupation
Primordial Water Deity
Skills and Abilities
Skills
Super strength
Advanced combat
Abilities
High level of resilience
Can go for a year without food
Never needs to drink
Ryushusupercat/Tiamat, Queen of the Ancient Oceans, is a Primordial Water deity, and the main deity of the Merbians, as well as a deity of the Water Clan of Neso.
She resides within the Northern Great Sea.
Physical Description
Edit
Tiamat is an enormous sea dragon, measuring 30 feet from snout to tail tip and weighing nearly a ton. She has fins on her arms and thighs, as well as on her jaws, and a fin crest on her head. Her underbelly is plated with thick scales that act as armor. Her scales are an aquatic blue-green color, and her eyes are red with yellow irises.
Early History
Edit
In the Roleplay entitled The Water God, the main villain, Aegaeon the Shark, attacks the Merbians. Naturally, Tiamat goes to defend them, and the two titans engage in combat. A great thunderstorm was beginning to rage, and Aegaeon managed to use the lightning to his advantage; by drawing it with his trident and using his Spectramancy, he shot Darkness-infused thunderbolts at Tiamat, eventually hitting her with a powerful enough shot to force her to retreat. She fled onto land, but not long after, Aegaeon pursued to finish the job. He hit her with another powerful Dark Thunder blast, sending the weakened dragon flying.
She ended up crashing into the G.U.N base that was stationed next to the Northern Great Sea.
Vengeful Return
Edit
Abilities
Edit
Base Stats
Stats
Level
Stamina
10
Attack
10
Spcl. Atk
10
Defense
10
Spcl. Def
9
Speed
4-7
Reflexes
3
Magic
10
Psyche
0
Intellect
8
Total
74-77/100
Other Stats
Eyesight
Superior
Hearing
Great
Olfactory
Superior
Tiamat is capable of using powerful Hydromancy and Cryomancy, as well as the Advanced element of Nitrogen. She can dive as deep in the water as she pleases, and also has incredible resilience and physical strength, capable of toppling huge battleships. In fact, Tiamat was responsible for destroying a massive G.U.N battleship during the events of the Beast Legends Roleplay. Despite her size, she can go for a year without food, and never needs to drink.
She is also unnaturally fast in the water, but on land she is slower.
Water Abilities
Edit
Ice Abilities
Edit
Nitrogen Abilities
Edit
Elementless Abilities
Edit
Status/Defensive Abilities
Edit
Followers
Edit
Friends and Foes
Edit
Personality
Edit
Tiamat is often portrayed as a violent monster, attacking anything that strays too close to her territory. But she is not stupid. She dislikes the thought of artificial lifeforms, as she believes that their creators are arrogant to try and play "God".
As the main deity of the Merbian people, she is very protective of them, and spends a great deal of her time ensuring their continued existence by keeping outsiders away from them and their homeland. She has a habit of spying on people who are at the shoreline, usually while they aren't even paying attention to the water. As she can submerge herself quickly and with practically no noise, she hasn't been caught spying so far.
Biggest Fears
Edit
"I am Tiamat, Queen of the Ancient Oceans!"
---
"Lifeforms are meant to be left alone, to grow and change in their own natural way..."
---
"These waters are my kingdom! How dare you invade?!"
Theme Songs
Edit