This talk page has Archives:
can you help i dont know how to put up a constuctive thing for ya know when you say a wiki is under construction so can you put one up for me please if you know how if not can you get someone else i dont want my fanon deleted. Shadow's Daughter (talk) 02:32, September 19, 2013 (UTC)Shadow DaughterShadow's Daughter (talk) 02:32, September 19, 2013 (UTC)
Hey Will, what do you think of this new character of mine?-- - POWER TO THE SOVIET PURPLE HEN -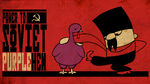 07:41, October 23, 2013 (UTC)
I think there's something wrong with the Infobox template. Take a look here. Sonic Adventure 3: GX and here. Is it just me or does it happen to every page? Juely 14:09, November 12, 2013 (UTC)
Okay Will, Saranyu's falling down to the Troll Base in the Beast Legends RP. You're still gonna do that part with me, right?-- - POWER TO THE SOVIET PURPLE HEN -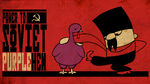 00:05, November 16, 2013 (UTC)

I wonder, why did you delete the Silvamy page? Isn't it a fan pairing like everything else? William2001 (talk) 17:24, November 16, 2013 (UTC)william2001

Wanna join my roleplay? Here's the link in case you don't know where it is. http://sonicfanon.wikia.com/wiki/Roleplay:Sonic_The_Hedgehog:_Mecha_Madness_2 Roblox3ds77 (talk) 22:33, November 21, 2013 (UTC)
Excuse me, this is the Centurion of Books. Is it true you're a Tailream fan? - Centurion of Books
Hey Flash, I need ya on chat. Hotter than the sun in the middle of July. Sending out your army but you still can't win, listen up silly boy cuz I'm gonna tell you why.I burn. Can't hold me now. You got nothing that can stop me. 14:59, December 14, 2013 (UTC)
Hello, I would like to propose an affiliation between this wiki and my wiki (which I won't post here unless given permission because I have been informed that could be taken as advertising, a very immature tactic in getting editors). Our wikis both deal with a specific fanon of the Sonic Universe, which is why I figured we could affiliate ourselves, if you're even still accepting affiliations. Dealbreaker (talk) 19:57, December 22, 2013 (UTC)
I figured as much. Anyway, assuming I won't be banned for saying this, the wiki is the "Tails Doll Wiki." Both of our wikis deal with a certain part of the fanon of the Sonic Universe. I'm not an actual authority on this wiki, but I'm acting on behalf of the admins there. Basically, we collect stories and information on the infamous Creepypasta, Tails Doll. Can I post a link or do you think you can find it? Perhaps you'd like to meet some of our resident admins, they're typically on the chat. We're a couple years old, about three by now, but still fairly small. The founder recently stepped down from his position and gave it to a successor. Just tell me whatever else you need to know, and I'll get back to you. Take all the time in the world, our wiki isn't going anywhere. :3 Dealbreaker (talk) 19:47, December 30, 2013 (UTC)
Retooling my Outdated Fan Fiction
I've decided to completely retool my fan fiction, starting almost completely from scratch, because I realized it needed a lot, and I mean a lot of improvement. Now, I'm not sure what to do with the pages I created for the fan fiction. I would have to re-write half the page, so I think I should start over on the main series's page, not to mention two of my fan characters have been scrapped.
I asked another admin about this issue, but I later found out that admin is semi-active on this wiki (unless they just hasn't updated their user page). I think I should consider the old pages archived and move on with new ones, but I wanted to hear what an admin had to say. Edd Shwartz (talk) 03:28, January 1, 2014 (UTC)
Just to be clear, I go to create a blank page, then type in "User:Edd_Shwartz/Userspace" and create the page. Is that how this works? I got this information from a random google resulf, so if I'm way off base, you know why. Edd Shwartz (talk) 04:58, January 1, 2014 (UTC)
I'm sorry to say this, but you're either going to have to explain it in the most dumbed-down lamen's terms on the planet or just do it for me. I tried adding the User:Edd_Shwartz/Userspace category like the tutorial said (preview mode said it was a dead category) and I tried renaming the page so that it's a user space article (I have options to make it a message wall or a blog comment or even a main page, but not a userspace article). I couldn't find any other relevant tutorial on Google, and it started putting me in an extremely bad mood. I'm starting to think it would be better for me to print off the pages and label them for deletion. Edd Shwartz (talk) 20:14, January 1, 2014 (UTC)
Thank you for putting up with me. Here are the pages: The Remarkable Adventures of Sonic and Koozaxx, Koozaxx and Amoveo Guardian. Again, thank you very, very much. Edd Shwartz (talk) 18:38, January 2, 2014 (UTC)
ShadAmy article edit
Exuse Me,But I would like to edit the Shadamy page. about the popular couples,Please Kindly rub that completely because neither Shadamy nor any other couple's popularity are unknown
DragonLight101 (talk) 14:16, January 23, 2014 (UTC)
Shadamy edit
There is this Shadamy article  and I would like you to edit it.I would like to edit the part where it mentions that It is the second most popular couple and than shadouge. That is not true as no one knows the popularity of any couple so if you could just rub that line than I would be very greatful to you 
DragonLight101 (talk) 06:23, January 24, 2014 (UTC)
Thanks for notifying me about the character adoption. --[[User:ChillyCookie5|"If I use my powers against her, I can break her to pieces!"]] [[User talk:ChillyCookie5|"Not Likely"]] [[User blog:ChillyCookie5|"Oh COME ON!"]] (talk) 00:31, May 1, 2014 (UTC)
Hey, uh, you ever gonna review Krieg? .w.
TIME TO MAKE SOME NOISE! - Blitz 01:46, May 8, 2014 (UTC)
Oh! I'm sorry, I had no idea you were on vacation. My mistake. .w.
TIME TO MAKE SOME NOISE! - Blitz 01:59, May 8, 2014 (UTC)
Alrighty. Well, review when you can, no rush. I was just wondering. TIME TO MAKE SOME NOISE! - Blitz 02:04, May 8, 2014 (UTC)
Since your a vetran in the Vetrans challenge RP than can you please clear me to join. I asked on the Talk Page like it said but nobody saw it (I'm not exactly the most patient person around)
DoomDegree 22:40, June 1, 2014 (UTC)
Hey, regarding your post on Sedna's talk page, I was wondering if you'd be interested in a talkplay regarding that message. Coffee Break? Coffee Break! (talk) 16:51, January 5, 2015 (UTC)NeoExlucky